60% OFF

Glass Bolle Pendant Light Ceiling Lighting
$195.00 – $4,400.00
Compare
Description
The

Bolle Pendant Light

is a inspiration by the lightness of soap bubbles. It is as a metaphor for the emptiness of lighting. When you install it in your space, for few seconds, in front of you, like you are in hundreds of soap bubbles. It was a magical moment with their formal simplicity it was beautiful and immediate.
Here is another minimal size for you: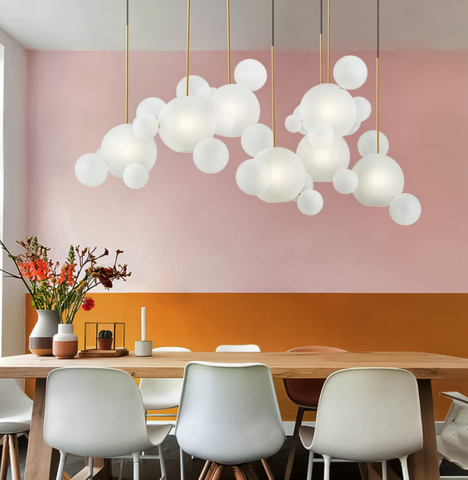 Why our Glass Bolle Pendant Light Ceiling Lighting is a little expensive than others?
Some customers asked us why your glass bolle pendant light is a little expensive than other. We always answer let's see our package as following.
We pack this Bolle Pendant light with 1cm thick wooden box to make sure it will not be damaged during the delivery.  No worry the glass shade damage and also no need to wait for the second delivery for the replacement. You will get what you pay for.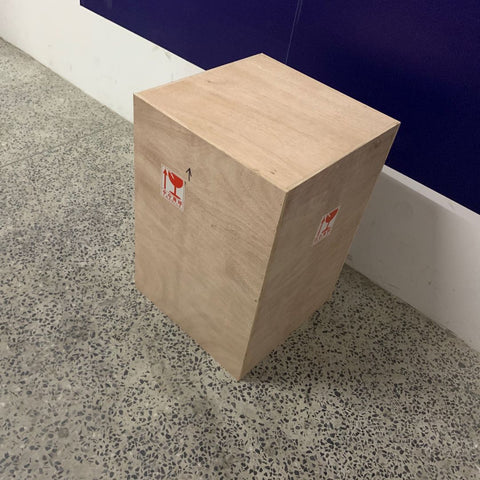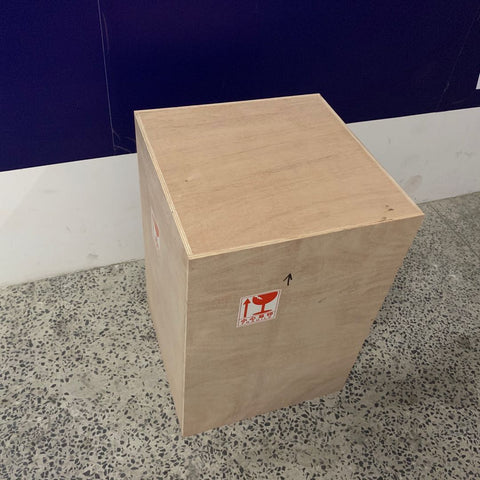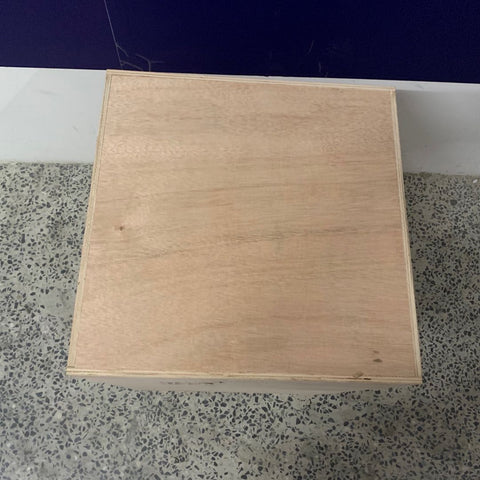 Please kindly note: 
Metal Part finish: the default color is Golden, we also can customed produce chrome finish 

Canopy color: painted white only

The default CCT is 4000K Natural white, if you need 3000K warm white, 6000K cool white
Bolle pendant light

is a suspension lamp in transparent glass. Where the illuminating brass bulb is suspending between the spheres. And give light to not only the space but also the curved surfaces. It multiplying reflections to amplify the magical effect.
The Architect and Designer, follow the wonderful experience of designing. And they produce "i Flauti" lamps. The Bolle lamps are hand blown by local China artisans using the "blowing glass" technique. This method, even if hand-blown, has a higher level of precision. It allows the possibility to assemble the spheres. And so the magic becomes reality.
This

Glass Bolle Pendant Ceiling Lighting

comes with several sizes and different powers. The two can combine to form endless compositions. The appearance of glass is intangible and magical.
In contrast to the appearance, the central brass body maintains a sense of function rigor. The meticulous design development has simplified the body into a simple cylinder. And its internal components
are stacked
and self-locking, without the need for screws. The double-sided Led bulb designed and produced for this lamp. And it allows for downward and upward lighting. The rigorous design has maintained a formal minimalism. It is with an intentional illumination, that emphasizes the characteristics of glass.
Lighting SPECIFICATION: Transparent glass version size:
1 ball 1 head 12W LED Dia 30cm*H 68cm /Φ 11.8 inch*H 26.8 inch




4 balls 1 head 12W LED Dia 43.5cm*H 68cm /Φ 17 inch*H 26.8 inch




6 balls 1 head 12W LED Dia 46cm*H 68cm /Φ 18 inch*H 26.8 inch




14 balls 3 head 42W LED Dia 78.5cm*H 118cm /Φ 30.9 inch*H 46.4 inch




14 balls 3 head 120W LED Dia 84cm*H 152cm /Φ 33 inch*H 59.8 inch




24 balls 5 head 70W LED Dia 100cm*H 152cm /Φ 39.3 inch*H 59.8 inch




24 balls 5 head 70W LED Dia 165cm*H 99cm /Φ 64.9 inch*H 39 inch




34 balls 7 head 98W LED Dia 200cm*H 99cm /Φ 78.7 inch*H 39inch

Frosted glass version size:




1 ball 1 head 12W LED Dia 30cm*H 68cm /Φ 11.8 inch*H 26.8 inch




4 balls 1 head 12W LED Dia 43.5cm*H 68cm /Φ 17 inch*H 26.8 inch




6 balls 1 head 12W LED Dia 46cm*H 68cm /Φ 18 inch*H 26.8 inch




14 balls 3 head 42W LED Dia 78.5cm*H 118cm /Φ 30.9 inch*H 46.4 inch




14 balls 3 head 120W LED Dia 84cm*H 152cm /Φ 33 inch*H 59.8 inch




24 balls 5 head 70W LED Dia 100cm*H 152cm /Φ 39.3 inch*H 59.8 inch




24 balls 5 head 70W LED Dia 165cm*H 99cm /Φ 64.9 inch*H 39 inch




34 balls 7 head 98W LED Dia 200cm*H 99cm /Φ 78.7 inch*H 39inch

Glass/Metal

Color: Frosted glass version/Transparent glass version

Cord length 200cm / 78.7 in extendable upon request

Metal Part finish: Golden colors is default, we also can customed produce chrome finish but it will take 7days.When you place the order,please leave a message.

Canopy color: painted white only

Made in China

Brand: EVER LIGHTS
This Bolle pendant light is compatible to be used in:USA  110volt. This light is  certifiedEU / UK  220~240volt. This light is  certified

AU / NZ 220~240volt  certified

Canopy color : painted white
Additional information
| | |
| --- | --- |
| Weight | N/A |
| 尺寸 | Dia 30cm*H 68cm, Dia 43.5cm*H 68cm, Dia 46cm*H 68cm, Dia 78.5cm*H 118cm, Dia 84cm*H 152cm, Dia 100cm*H 152cm, Dia 165cm*H 99cm, Dia 200cm*H 99cm |
| Color | Transparent glass version, Frosted glass version |